Led by Jean-Louis Fourgoux and Leyla Djavadi, and with over 25 years' experience, the Mermoz Competition-Distribution team is, renowned for its expertise in economic and European law.
Due to noteworthy and substantial experience in antitrust practices (merger control, trade agreements, abuse of dominant position, private enforcement actions); distribution law (distribution networks, producer-distributor relations, selective distribution, e-commerce, logistics agreements, distribution law disputes, etc.) and consumer law (consumer disputes, advertising campaigns, general sales conditions, group actions, etc.), the Competition-Distribution team provides leading advice and litigation support before the French Competition Authority, the European Commission and domestic commercial jurisdictions.
Working seamlessly with our M&A and private equity departments, our team also works across all aspects of competition law for strategic transactions (acquisitions, mergers, LBOs), especially in relation to obtaining merger/anti-trust clearance with local or European authorities.
Our team represents key players in traditional mass distribution and digital distribution markets as well as industrial groups. These include the audio-visual, energy, food, health, telecommunications , mass distribution, and specialised distribution sectors. Noteworthy cases include the conviction of SFR alongside Free in the consumer credit affair, and representation of a major energy company whose business practices were criticised.
Partners
Jean-Louis Fourgoux et Leyla Djavadi
We provide specialist expertise in mergers and acquisitions and work in coordination with our financing, tax, employment law, competition and European law, and IP/IT departments to provide exceptional advice and support to our clients.
Our teams provide strategic support to both industrial groups and service companies as part of their expansion plans, mergers as well as disposals, joint ventures and legal reorganization. We work across both regulated and unregulated sectors of activity including health, aeronautics, financing, education, agri-food, insurance brokerage and hospitality.
Partners: Gilles Roux, Tristan Segonds, Arnaud Levasseur, Thomas Hermetet, Nada Sbaï, Aurélie Bonsch et Martin Kyuchukov-Roglev
Counsels: Virginie Florance, Marina Llobell, Wahib Geagea
Our specialist Restructuring/Insolvency team provides strategic and practical advice to debtors, creditors, private equity funds and more generally any party involved in an insolvency or pre-insolvency situation (court-appointed receivers, experts, etc.), working closely with our other departments at Mermoz where required (in particular the financing, employment law, corporate and tax teams).
Mermoz provides support and advice in both the prevention of business conflicts related to restructurings and pre-insolvency issues (ad hoc mandates, conciliation), as well as any other insolvency proceedings and court-related matters
Partner
Olivier Péchenard
From ideation through to concept development and marketing, Mermoz provides comprehensive support and guidance in optimising, protecting and defending your creations, brands and copyrights across both intellectual and industrial property fields.
(Filing French, European Union, international and national trademarks, acquisition of rights and their security, defence against counterfeiting proceedings, defending the interests of our clients in the use of their creations or trademarks, negotiations etc.)
Partner
Régis Mahieu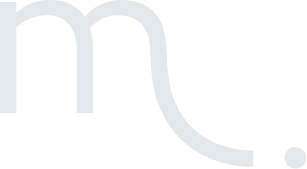 A TEAM OF MORE THAN 40 LAWYERS WITH A BROAD RANGE OF EXPERTISE CATERED TO MID-MARKET PLAYERS
Mermoz is an independent law firm offering a wide range of high-level, dedicated business law services. With a strong transactional focus and renowned private equity expertise in the mid-market segment, Mermoz brings together over 40 professionals to deliver a customer-focused and people-first experience for all clients.
Our teams are specialists in their field of expertise and work cross-functionally where necessary to draw upon the firm's wide range of skills in corporate law, tax, finance, restructuring, complex commercial contracts, personal data, employment law and business litigation, in order to provide our clients with a comprehensive and complementary service proposition.
Mermoz acts on behalf of financial investors, industrial groups, service companies, founders, managers and entrepreneurs, in all areas of activity and across all aspects of business law. , Our expertise covers regulated and non-regulated industries with particular experience in health, aeronautics, finance, education, agri-food, energy and technology sectors.
A STRONG NETWORK OF INTERNATIONAL PARTNERS
Our multicultural team, together with our strong network of international partners, enables us to assist both French clients with their international projects, as well as support foreign companies and financial investors wishing to invest in the French market.